To read the entire item, kindly click on this link:
https://www.breitbart.com/europe/2019/02/07/sweden-admits-it-cannot-control-its-own-borders/
Sweden Admits It Cannot Control Its Own Borders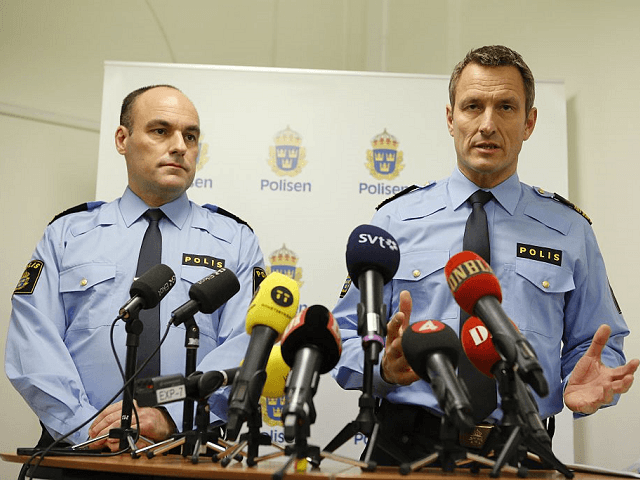 The chief of Sweden's National Border Police has sounded the alarm on the ability of his force to do its job — even to the low standard required by the European Union under its Schengen zone open borders agreement.
Former
Europol
top cop and Swedish police superintendent
Patrik Engström
[pictured above, left] made the warning when he said the Border Police that he commands did not have enough resources to adequately patrol the 102 border crossings and ports nationwide. A Swedish newspaper has claimed the nation is short of 500 border officers to do the job adequately, but Engström declined to discuss specific numbers, Sweden Radio
reports
.
Engström said: "…the border police's mission is not resourced to meet Schengen's requirements for border control… It is a work that is carried out in all seven regions of the police. What is needed, without entering the exact number, is more staff to be able to carry out the external border control that the EU requires. It is about being able to conduct control at both large and small border crossing points."
The European Union's Schengen zone is a collection of 26 states which engage in no border control between each other, but maintain external borders with other nations. Sweden only had a border with one non-Schengen nation, Finland.
...