https://www.breitbart.com/london/2018/08/25/swedish-radio-broadcaster-launches-election-debates-and-seminars-in-arabic/
Swedish Radio Broadcaster Launches Election Debates and Seminars… in Arabic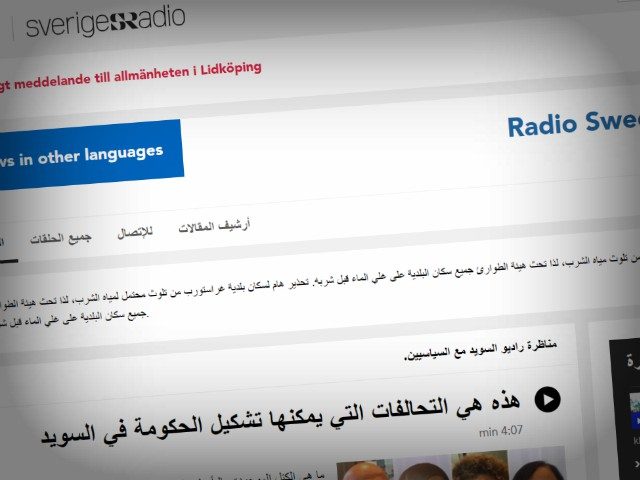 Swedish public radio broadcaster
Sveriges Radio
has announced a new series of debates and workshops for the Stockholm area which will be exclusively in Arabic to "reach out to new arrivals".
The leader of programming for the radio broadcaster Samar Hadrous commented on the new initiative, saying: "First of all, I hope that there will be a real debate. I really want that when the debate is over, the audience will have become a little wiser at political debate and Swedish politics, have more understanding on how Swedish politics works."
He added: "This year, there are record numbers that have the right to vote in municipal and county elections and a large part of them are Arab countries. It is important that they know how the debate is going and what the different parties are responsible for."
For the week of the election, the broadcaster has announced additional workshops and seminars in a number of other languages including Somali, Kurdish, and Persian with an additional debate in English as well.