To read the entire item, kindly click on this link:
Sweden: New 'No Go Zone' Police Station Rammed by Car, Attacked by Masked Arsonists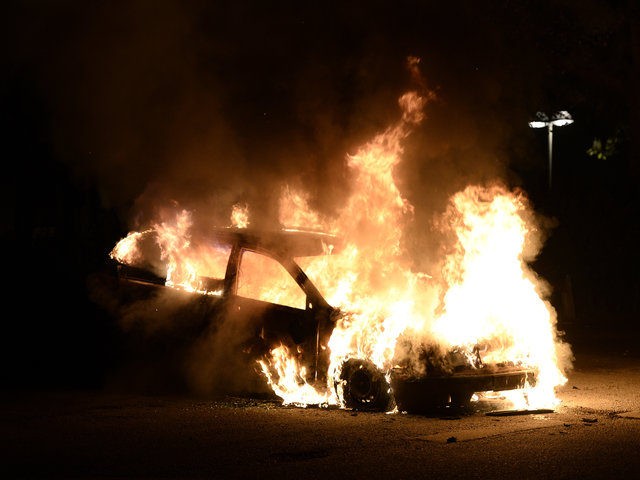 A new police station currently under construction in Sweden's heavily migrant-populated 'no-go' suburb of Rinkeby was attacked by several masked men who drove a car into the site and set it on fire.
Police believe that the attack, which occurred at 1:30 a.m. on Tuesday, was directed at the police station which is in the process of being built in the troubled Stockholm suburb. They claim the masked men involved smashed a gate with a car filled with fireworks which they then proceeded to set on fire, Swedish broadcaster
SVT
reports
.
Investigators added that the men also threw rocks and fireworks at the security guard on site and say that the attack may have been sparked by a drug bust which occurred in the area earlier in the evening.
"It may be related to it. It is not entirely uncommon for reactions to such a thing," said President of the Stockholm police Lars Byström.
Mats Tapper, the production manager for the police station building project, said that he was relieved no one had been injured in the incident and vowed to review safety procedures to prevent a similar attack from occurring again.
...