Ibrahim's writings, translations, and observations have appeared in a variety of publications, including the New York Times, CNN, LA Times, Fox News, Financial Times, Jerusalem Post, New York Times Syndicate, United Press International, USA Today, Washington Post, Washington Times, and Weekly Standard; scholarly journals, including the Almanac of Islamism, Chronicle of Higher Education, Hoover Institution's Strategika, Jane's Islamic Affairs Analyst, Middle East Quarterly, and Middle East Review of International Affairs; and popular websites, such as American Thinker, the Blaze, Bloomberg, Breitbart, Christian Post, Daily Caller, FrontPage Magazine, Gatestone Institute, the Inquisitr, Jihad Watch, NewsMax, National Review Online, PJ Media, the UK's Commentator, WND, and World Magazine. He has contributed chapters to several anthologies and been translated into dozens of languages.
Ibrahim guest lectures at universities, including the National Defense Intelligence College, briefs governmental agencies, such as U.S. Strategic Command and the Defense Intelligence Agency, provides expert testimony for Islam-related lawsuits, and has testified before Congress regarding the
conceptual failures
that dominate American discourse concerning Islam and the
worsening plight
of Egypt's Christian Copts. Among other media, he has appeared on MSNBC, Fox News, C-SPAN, PBS, Reuters, Al-Jazeera, Blaze TV, CBN, and NPR; he has done hundreds of radio interviews and instructed two courses for Prager University, each of which has been viewed over a million times on YouTube.
...
International Community Ignores Genocide of Christians in Nigeria
In what the Christian Association of Nigeria is calling a "
pure genocide
," 238 more Christians were
killed
and churches desecrated by Muslims last week in the west African nation. This brings the death toll of Christians to more than 6,000 since the start of 2018.
According to a joint statement by the Christian Association, an umbrella group of various Christian denominations, "There is no doubt that the sole purpose of these attacks is aimed at ethnic cleansing, land grabbing and forceful ejection of the Christian natives from their ancestral land and heritage."
The statement condemned the recent attacks, "where over 200 persons were brutally killed and our churches destroyed without any intervention from security agencies in spite of several distress calls made to them."
The statement adds that the majority of those 6,000 Christians massacred this year were "mostly children, women and the aged... What is happening in ... Nigeria is pure genocide and must be stopped immediately."
The details of the murder of these thousands, though seldom reported, are often grisly; many were either hacked to death or beheaded with machetes; others were burned alive (including inside locked churches or homes); and women are often sexually assaulted or raped before being slaughtered.
...
On May 2, the National Christian Elders Forum -- a wing of the Christian Association, the members of which average the age of 75 and come from Nigeria's six geopolitical zones -- met with the British High Commission in an effort to receive support. (Days before the meeting, around 30 Muslim herdsmen had stormed a church during early morning Mass and
murdered
nearly 20 parishioners and two clergymen.) The group's
executive summary of issues
included:
It is clear to the Christian Elders that JIHAD has been launched in Nigeria by the Islamists of northern Nigeria led by the Fulani ethnic group [the "herdsmen"]. This Jihad is based on the Doctrine of Hate taught in Mosques and Islamic Madrasas in northern Nigeria as well as the supremacist ideology of the Fulani. Using both conventional (violent) Jihad, and stealth (civilization) Jihad, the Islamists of northern Nigeria seem determined to turn Nigeria into an Islamic Sultanate and replace Liberal Democracy with Sharia as the National Ideology. The object of course, is to supplant the Constitution with Sharia as the source of legislation. The current 1999 Constitution is plagued with dual conflicting ideology of Democracy and Sharia. There are certain values which are non-negotiable in a pluralistic society and it seems the advocates of the Caliphate do not respect this. A dual-ideology-driven Nigeria cannot be the Nigeria of our dream. We want a Nigeria, where citizens are treated equally before the law at all levels.... Bearing in mind that Christians constitute over 50% of the Nigerian population, the goal of the Islamists is bound to create serious conflicts which if not checked is capable of escalating into another civil war. Already, the Islamists are murdering Christians with impunity and destroying vulnerable Christian places of worship and communities at an alarming and inhuman rate.
...
The Nigerian government and the international community, however, have from the start done little to address the situation. This lack of participation is not surprising: they cannot even acknowledge its roots, namely, the intolerant ideology of jihad. As a result, the death toll of Christians has only risen -- and will likely continue to grow exponentially -- until such time that this reality is not only acknowledged but addressed.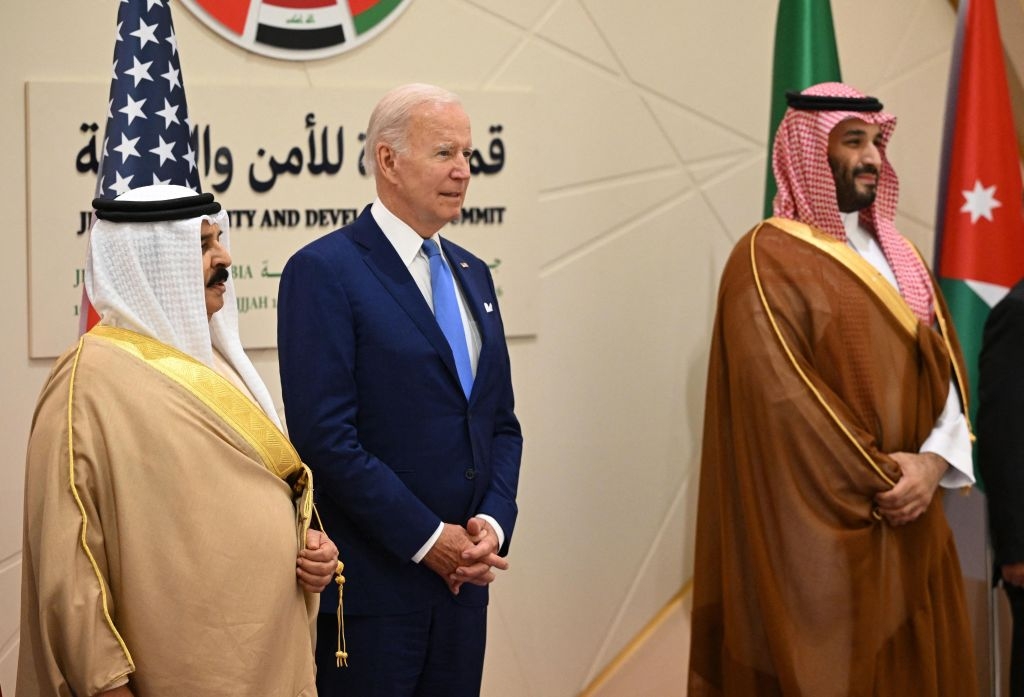 The governor of Nigeria's Anambra State, Willie Obiano (center), visits a wounded survivor of a deadly attack on St. Philip Catholic Church in Ozubulu, August 11, 2017. (Image source: Channels TV video screenshot)
Raymond Ibrahim is the author of Crucified Again: Exposing Islam's New War on Christians (published by Regnery with Gatestone Institute, April 2013).