To read the entire item, kindly click on this link:
http://www.breitbart.com/big-government/2018/06/28/fake-news-alexandria-ocasio-cortez-spreads-hoax-stats-on-u-s-mass-shootings/
Fake News: Alexandria Ocasio-Cortez Spreads Hoax Stats on U.S. Mass Shootings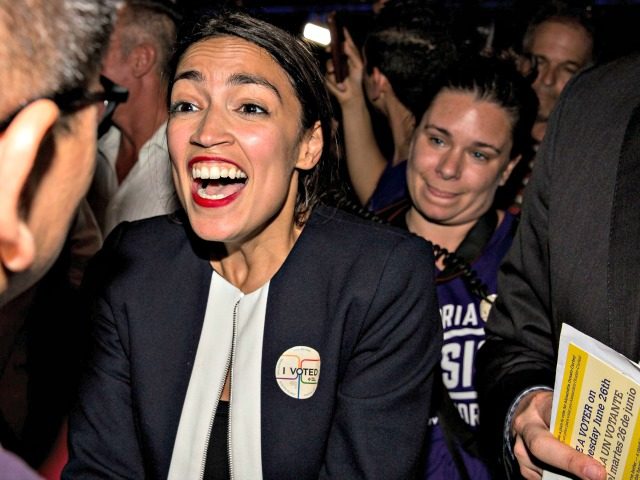 Alexandria Ocasio-Cortez, Candidate for U.S. Congress (D-NY), reacted to the lives lost in Annapolis by claiming the attack marked the 195th mass shooting this year.
She shocked the nation with a primary victory over Rep. Joe Crowley (D-NY-14) on June 26, and is now spreading stats on mass shootings that are exponentially higher than actual shooting figures support.
...
So Ocasio-Cortez is claiming 195 mass shooting in the first six months of this year, and if the same kind of math applies to the next six months, that will mean a claim of 390 mass shootings for the year. The left made similar claims in 2015, suggesting 355 mass shootings for the year. The figure was so far removed from reality that Mother Jones editor Mark Follman stepped in to correct the record.
At Mother Jones, where I work as an editor, we have complied an in-depth open-source database covering more than three decades of public mass shootings. By our measure, there have been four "mass shootings" this year, including the one in San Bernardino, and at least 73 such attacks since 1982.
...