För att läsa hela texten, klicka vänligen på länken:
https://ledarsidorna.se/2017/11/festligt-hur-lite-vi-vet-om-islam/
Festligt hur lite vi vet om islam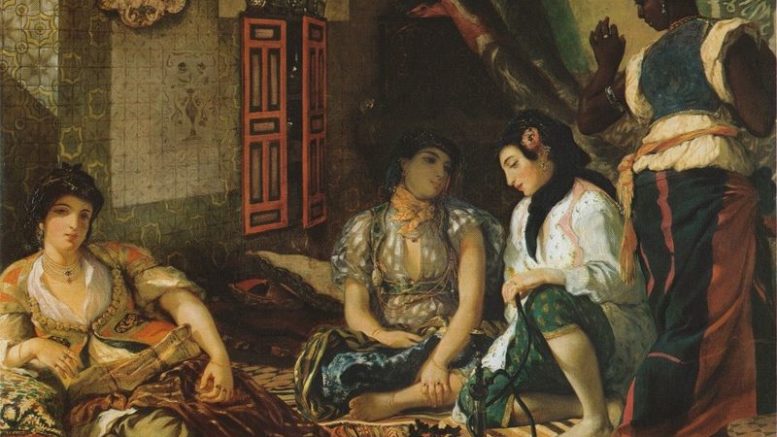 I en krönika härförleden yvdes Anders Lindberg över hur lite vi vet om islam. Det är ytterst sällan jag är ense med Lindberg, men här är jag faktiskt enig med honom. Vi – i meningen svenskar – vet chockerande lite om islam och muslimska värderingar trots att runt fem procentav befolkningen i Sverige utgörs av muslimer och trots att islam är världens snabbast växande religion.
...
En undersökning av Pew
Research Institute, "The World´s Muslims: Religion, Politics and Society" som publicerades 2013 visar att en majoritet av världens muslimer stöder idén på sharia-lagstiftning, det vill säga en lagstiftning som utgår ifrån Koranens bud. Studien utfördes mellan 2008 och 2012 i 39 olika länder i Afrika, Asien och Europa och omfattar 38 000 intervjuade muslimer. Våren 2013 diskuterades den i tidskriften Forskning och framsteg. Två islamologer gavs utrymme att kommentera den, Jan Hjärpe, professor emeritus i islamologi och Leif Stenberg, också professor i islamologi. Hjärpe avfärdade studien med en fnysning medan Stenberg menar att Pew är tillförlitliga och att studiens resultat är intressanta att reflektera över.
Vad visar då studien?
I korthet kan man säga att muslimer ofta hyser det man kan kalla konservativa värderingar, i synnerhet när det gäller frågor som rör sexualitet och könsroller. Majoriteten av de tillfrågade muslimerna anser att sex före och/eller utanför äktenskapet är fel. Homosexualitet fördöms av 80 till 90 procent. Majoriteten (både män och kvinnor) anser att en hustru bör lyda sin man och i synnerhet män är positivt inställda till månggifte. Muslimer som är bosatta i länder där hedersetiken är stark ger stöd till ett sådant förhållningssätt: acceptansen för att mörda en kvinna som, genom sitt beteende, skadat familjens heder är störst i Afghanistan och Irak.
Det är värt att påpeka att ovan nämnda studie inte undersöker invandrade muslimers värderingar, endast hur muslimer bosatta i länder där islam är en inhemsk religion resonerar. Eftersom det finns anledning att tro att en persons värderingar påverkas av att byta kontext, det vill säga bosätta sig i ett annat land med en främmande kultur och andra värderingar än hemlandets, är det intressant att se på några undersökningar som intresserat sig för detta.
The Guardian undersökte 2016
vad brittiska muslimer anser i frågor som rör sådant som sexualitet, könsroller, våld och religionens plats i samhället. 23 procent av muslimerna i undersökningen ansåg att samhället bör styras av sharia. Ungefär hälften menar att homosexualitet inte går att jämställa med heterosexualitet. 39 procent anser att kvinnor ska lyda sina män och 31 procent förordar månggifte.
En studie av danska muslimers
inställning till relationen mellan religion och samhälle visar att var tionde dansk muslim anser att den juridiska lagen uteslutande bör bygga på sharia. Var fjärde dansk muslim vill ha en blandning av sharia och grundlagen. Institut Montaigne
undersökte
franska muslimers värderingar 2016. En tredjedel av de tillfrågade avvisar fransk sekulär lag och menar att sharia står över den. En fjärdedel är för burka och polygami och enligt undersökningen är yngre muslimer mer radikala än äldre – det vill säga andra generationens muslimer är mer religiösa än sina föräldrar.
Vad har svenska muslimer för inställning till sharia? Hur betraktar svenska muslimer homosexualitet, föräktenskapligt sex och polygami? Anser svenska muslimer att en hustru ska lyda sin man? Det vet vi inte. I Sverige anses det nämligen kränkande att utföra den typ av studier som utförs i andra länder.
En bekant som forskar
i islamologi berättar att han flera gånger sökt forskningsmedel för att utföra en dylik studie men fått avslag varje gång med motiveringen att det är "rasistiskt" och "diskriminerande" att ställa frågor angående en specifik grupps värderingar. Det är ett märkligt påstående. Att undersöka vad människor med olika politisk uppfattning anser om allt från brottslighet till vilka tv-program som är mest lockande reser inga hinder – sådana studier görs till som tätt. Varför skulle religiös åskådning utgöra ett undantag?